Cascade Manipulator
Problem Faced by the customer:
R.M.S (STOKE) LTD, were contacted by a long-term customer who was seeking a solution to carry out material handling for a manufacturing process.
The equipment would be required to lift a safe load of 8 tonne, whilst being able to turn 360 degrees on a horizontal and vertical axis.
The equipment would be used to manipulate large steel structures whilst welding was being carried out.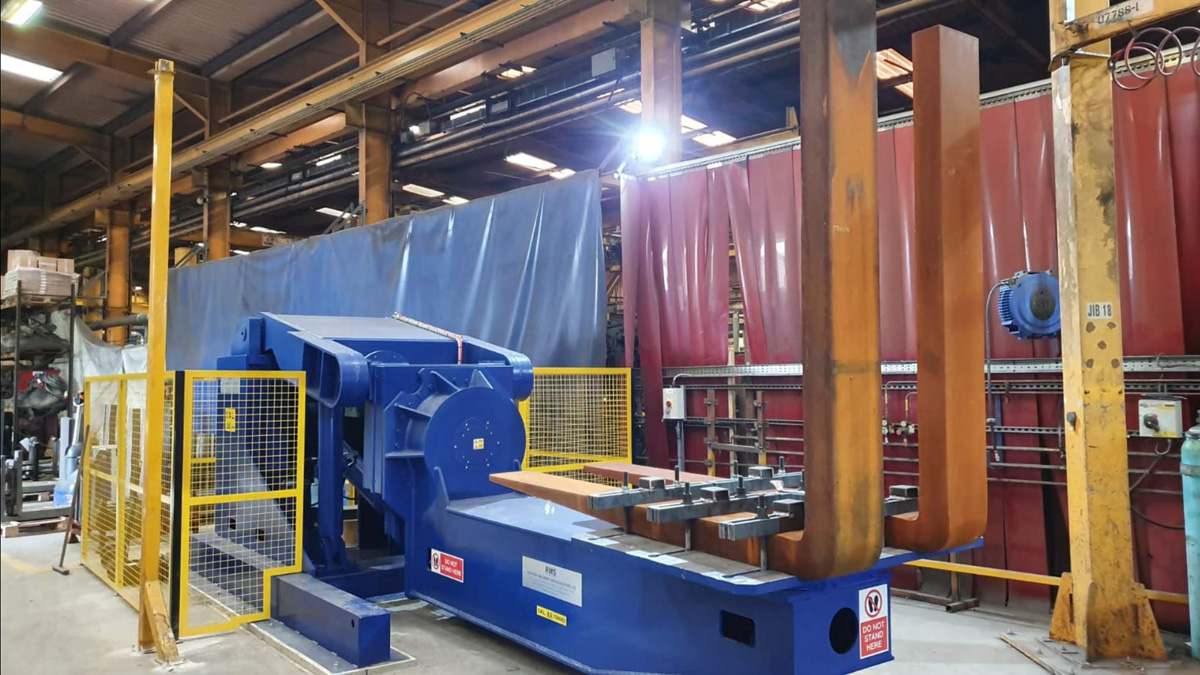 R.M.S manufactured a bespoke Manipulator to carry out the process. Our specialist design team, consisting of mechanical/electrical design engineers,created a state-of-the-art machine which would allow for faster turnaround of products in a safe environment.
Working with our local stakeholders to develop individual items that would not be available off the shelf, R.M.S completed the build of the astonishing 17 tonne (total weight when built) manipulator within 16 weeks.
Once completed, tests and trials were carried out at R.M.S before shipping and installing On-site.